March 6 – July 5, 2015
A central figure in figurative art between the end of the 19th century and the revolutionary period of the avant-garde movements, and famous for his dreamlike atmospheres, forests and enchanted landscapes, Henri Rousseau (Laval, 1844 – Paris, 1910), has always been impossible to pigeonhole.
These are two paintings you're not going to see there.
The whole exhibition itinerary reports the debate held in Paris in the XIX century on the fact which Rousseau is whether or not an artist. Every description has an apologetic tone, trying to proof that those simple paintings are art. The proving process happens in mainly two ways:
Juxtaposing Rousseau's painting to actual artists' paintings from which he got some inspiration;
Listing opinions of other artists of the time.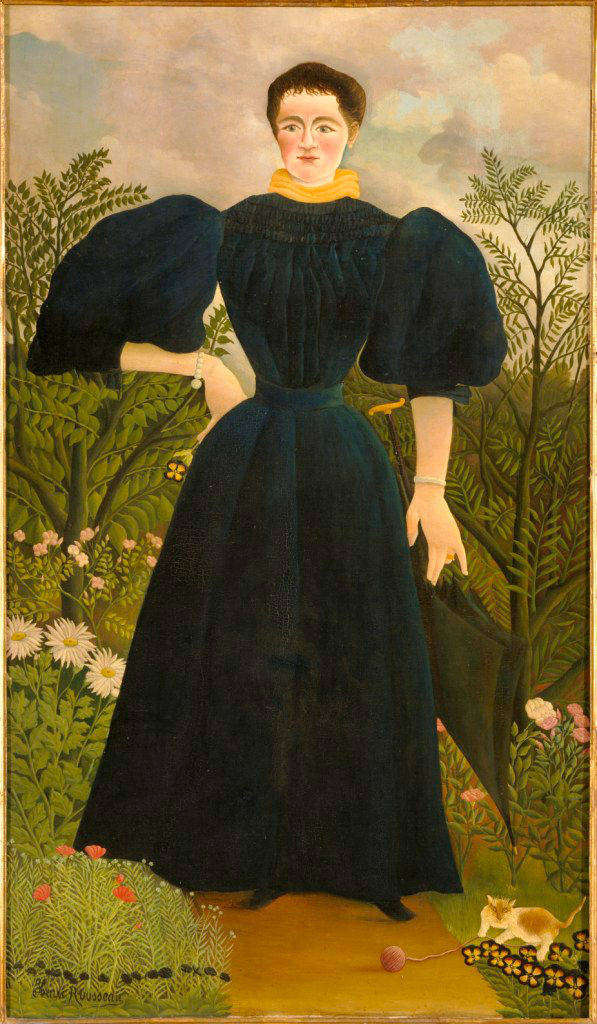 In the middle of this historical path the struggle of defining the outsider ends up to be something closer to entertainment than Art History, due also to the incoherent Pablo Picasso's quotes and behavior.  The historical setting leads the viewer to confusion as no absolute truth is given at the end. That may be frustrating to someone, who will end up to enjoy – just visually – the paintings and the fascinating Palazzo Ducale.